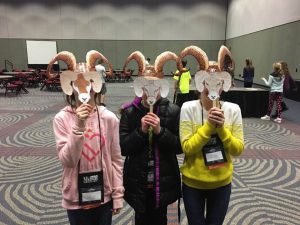 EVENT HAS BEEN CANCELLED due to Covid19 measures. Please check out and participate in their online auction here: https://www.onlinehuntingauctions.com/Wyoming-Wild-Sheep-Foundation-2020-Annual-Convention-and-Fundraiser_as63445 and the many great research and education programs this organization supports here: https://www.wyomingwildsheep.org/grants.asp
APRIL 29, 2020 UPDATE:
The WY WSF Board has elected to cancel this year's summer event. We plan to hold a BIG winter meeting in Casper on December 4&5, 2020 and conduct many of the traditonal summer events then. This to include the Life Member Breakfast, drawing for our raffles, games, seminars, silent auctions and a small live auction in the evening. Every member will receive a letter explaining our decision and stating the revised plans. Watch for your Fall RamPage in early October for a registration insert and more information on the winter meeting. Meanwhile we urge you to enroll in the Ramshorn Society to assist us with funding our 2020 Spring Grant Requests. Donations to support this year's grant in aid requests can be made at our online store or by mail to: P.O.Box 666, Cody, WY 82414.