National Bighorn Sheep Center
NBSC Hours of Operation Update:
The NBSC will be closed for maintenance Sunday, September 20 –  Wednesday, September 30. We appreciate your patience during this closure and will look forward to sharing our updated exhibit space with you when we reopen October 1st. In the mean time feel free to check our education page for learning tools and follow us on Facebook and Instagram to stay up-to-date with Bighorn Sheep news.
ED Job Announcement:
Job applications for the Executive Director position are now available. Applications will be available August 17 – September 18 2020. For those interested in this position, apply HERE.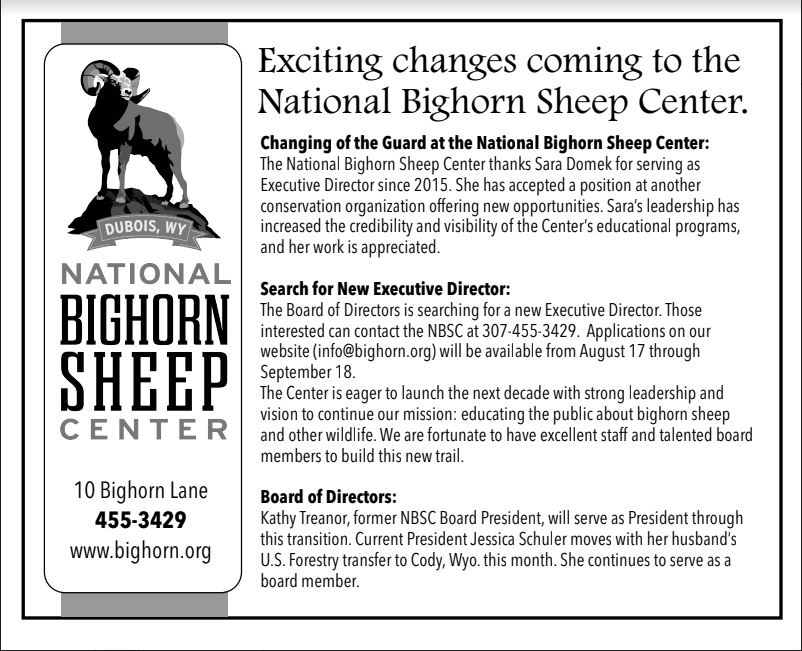 The National Bighorn Sheep Center is OPEN to visitors! Our Autumn hours run September 8th-December 19th and are 10am-4pm, Monday-Saturday. We will be closed Sundays. Please be aware that we have protocol that we will be asking all of our visitors to follow (see the signage at COVID-19 and at our front doors for details). Thank you for your interest, and we look forward to hosting you!
Teachers, Parents and Students, we are here to help! Please visit our PROGRAMS page for lessons, activities and more that YOU can do from home! Go to: https://bighorn.org/programs/. If curious about upcoming events check out our EVENTS page to see what we're up to and what you can become a part of. Visit: https://bighorn.org/events/ .