Contact:  [email protected] to register
When: August 7-11th, 2023 from 9AM – 4PM
Where: Whiskey Mountain Conservation Camp, Dubois, Wyoming
What: 5-days of educational and physical activities. Field journaling, wild edible and medicinal plant ethnobotany, wildlife art, water ecology, petroglyph exploration, fly fishing, kayaking, and much more!
Cost: $300 per child (Scholarships Available) with a $50 registration fee.
Photos from Camp Bighorn 2021.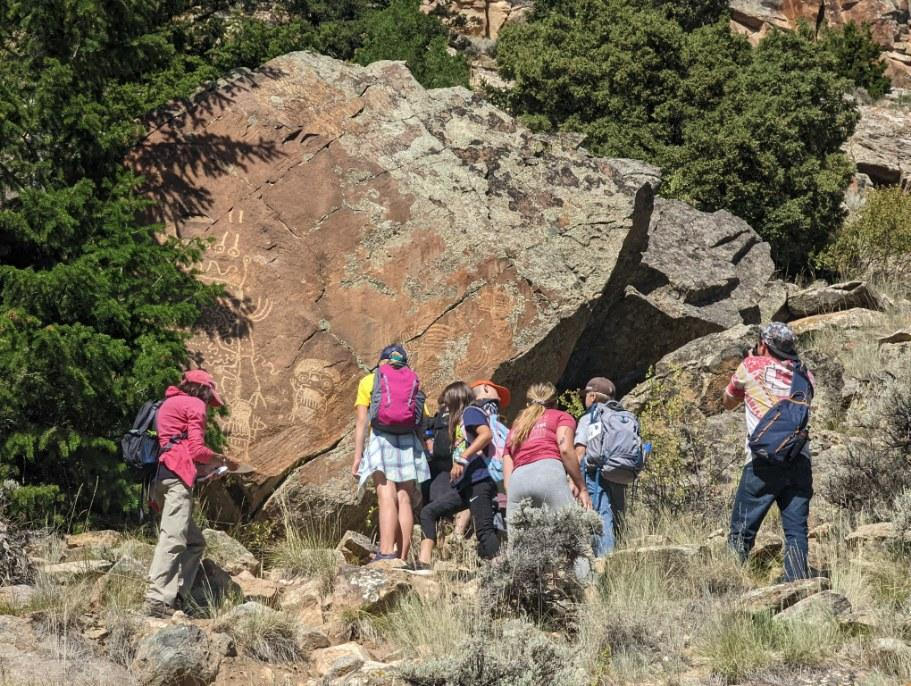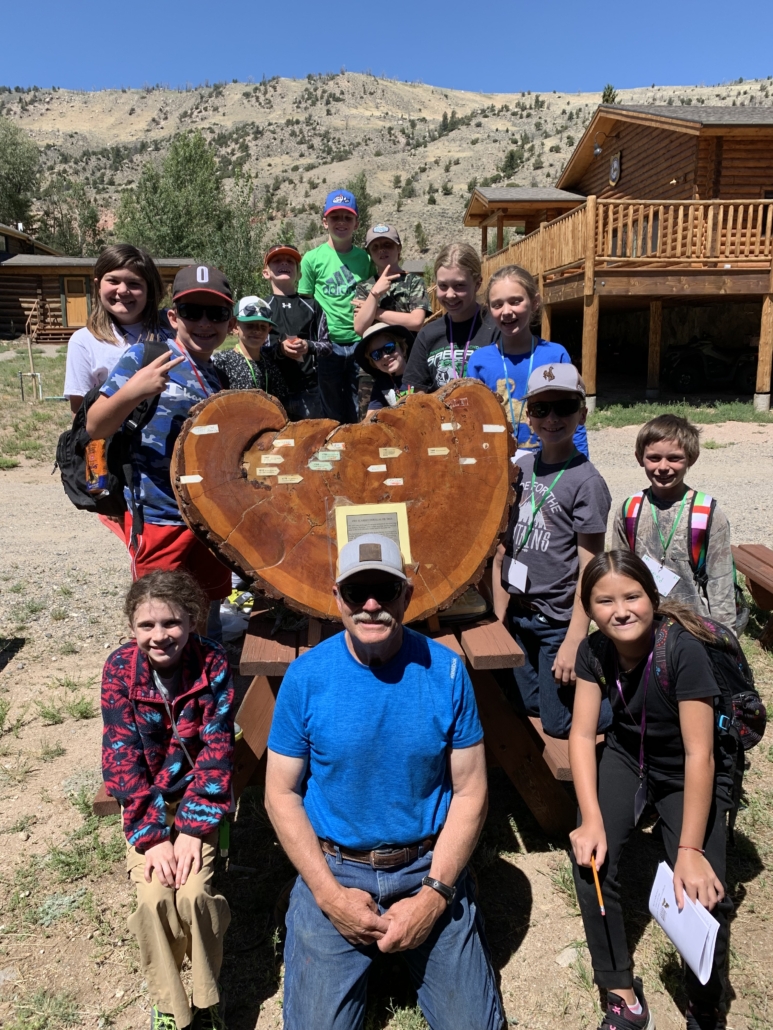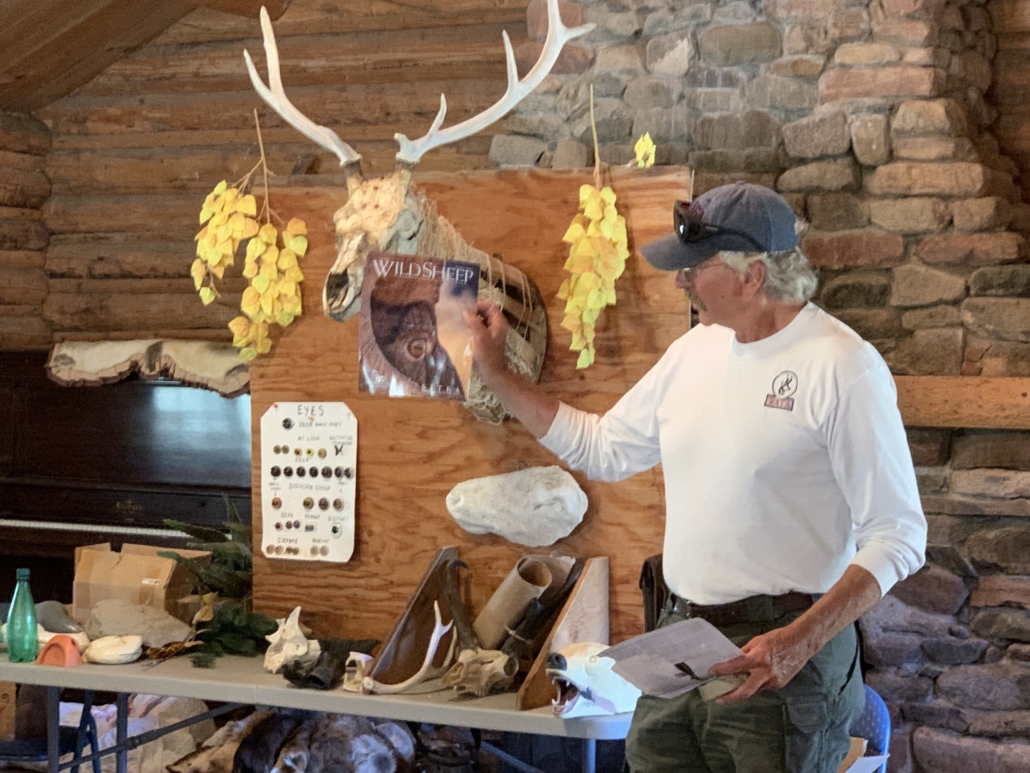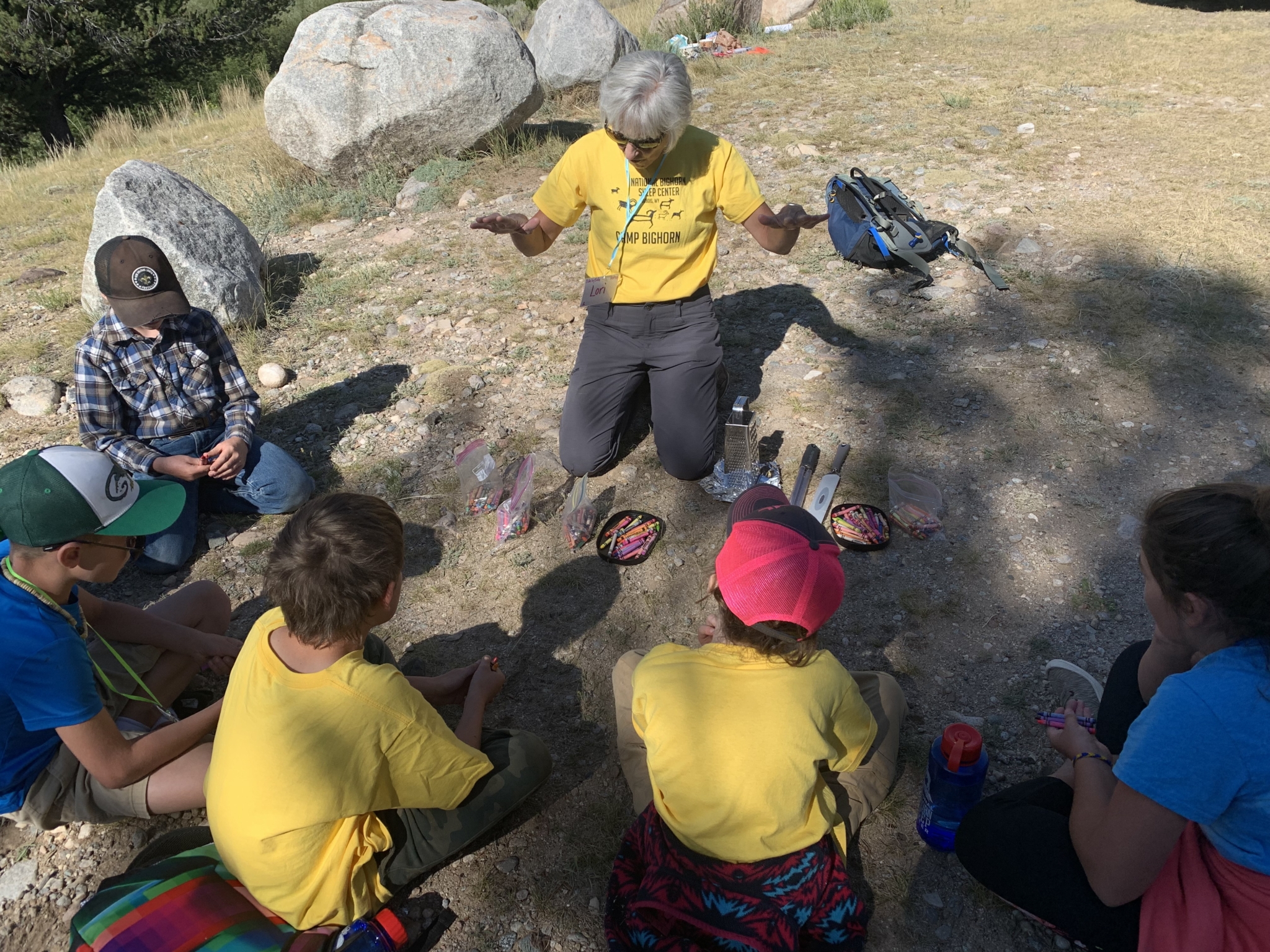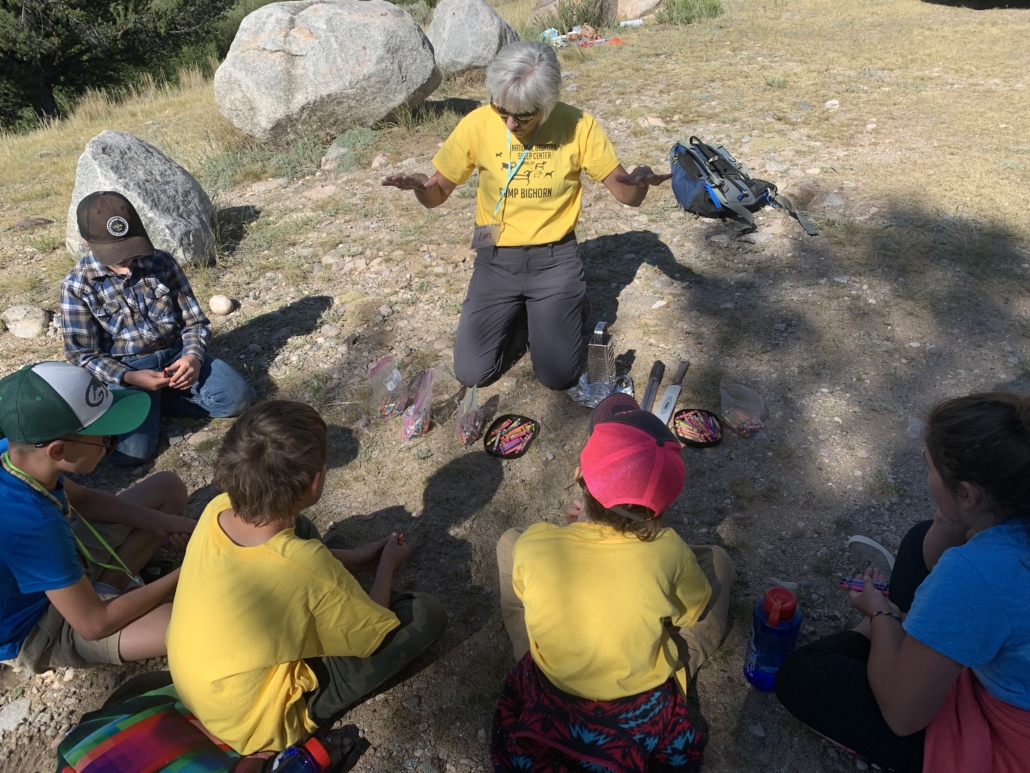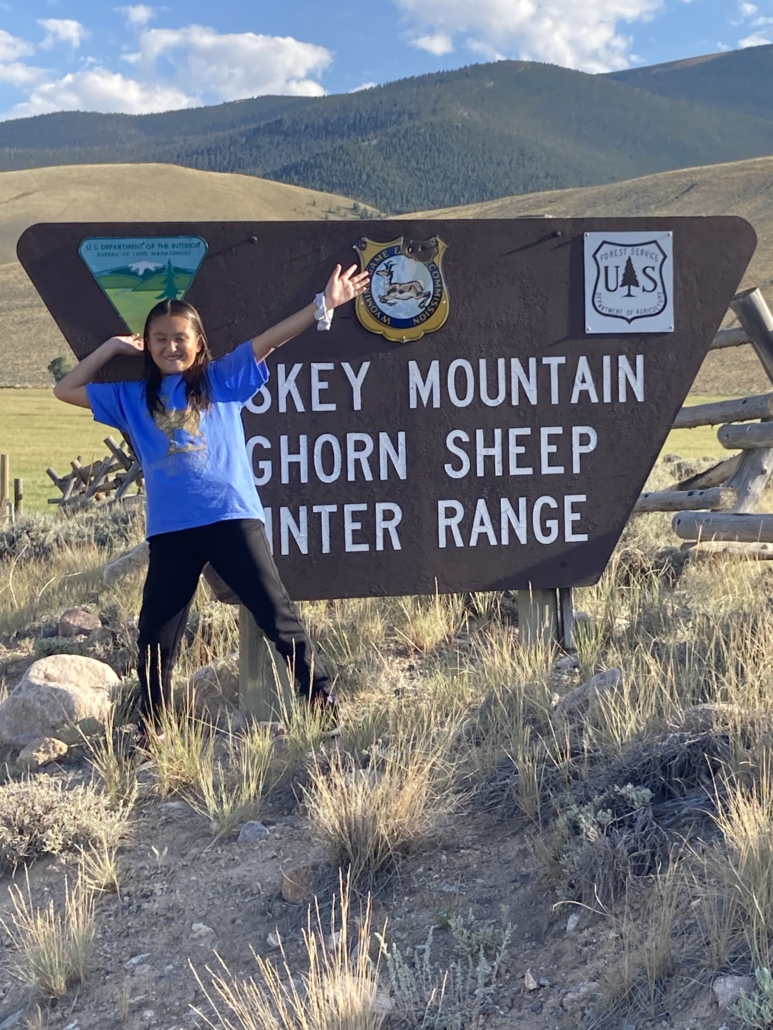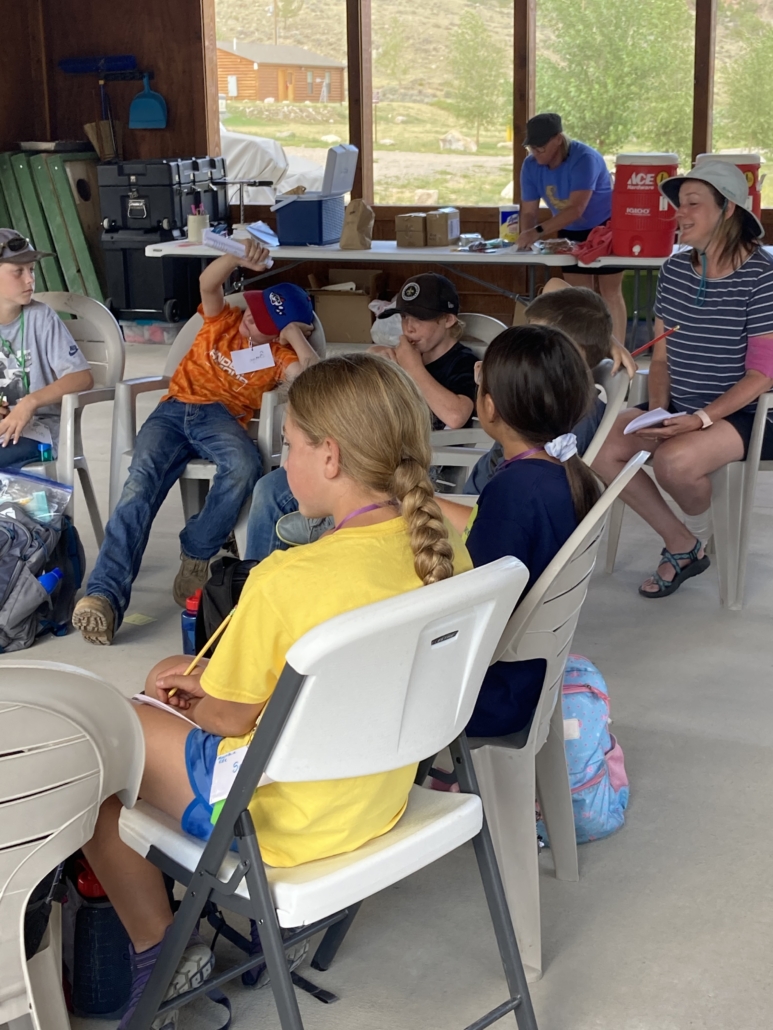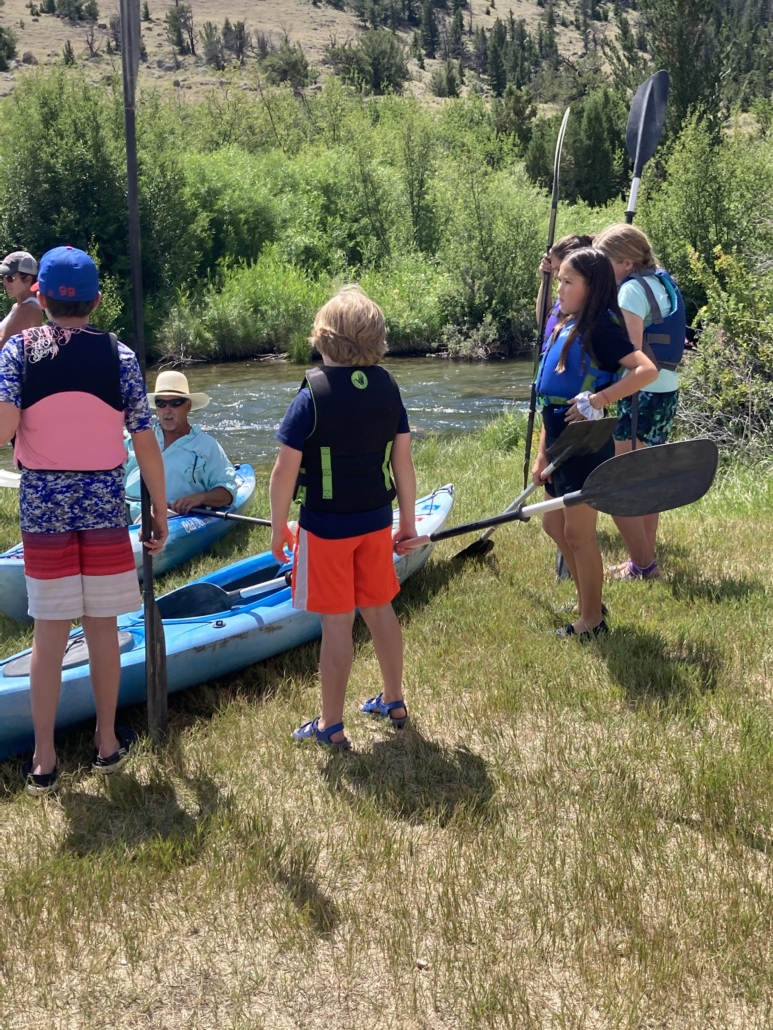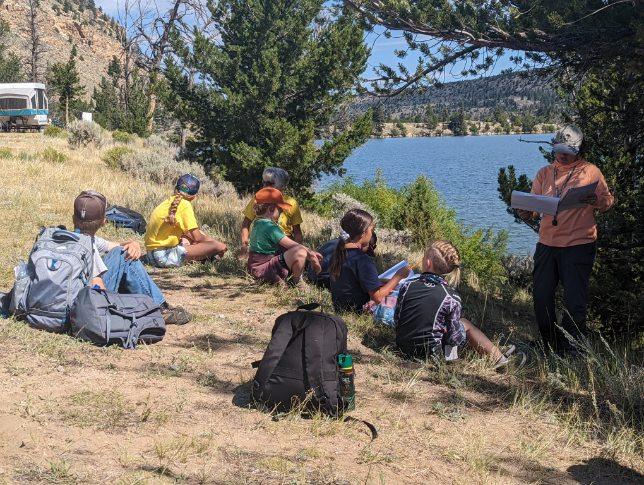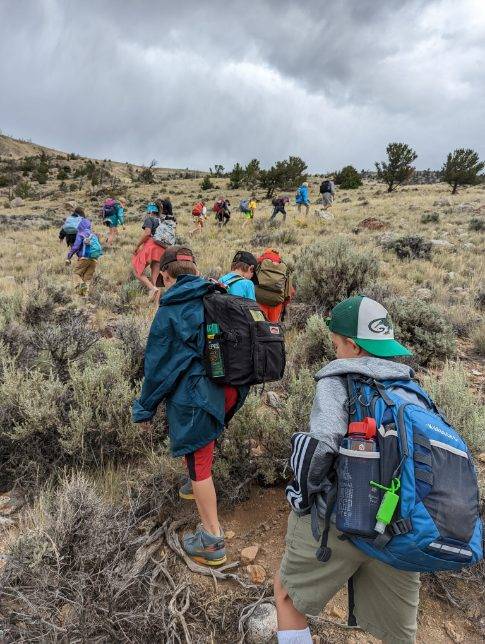 Price Includes: Catered meals – All activities – Nurse on site – Wildlife Tours – Educators with over 20 years experience with wildlife and conservation. (Price does not include lodging.) 
The Whiskey Mountain Conservation Camp is a Wyoming Game and Fish Department facility. Camp Bighorn operates out of this facility. The Conservation Camp sits within the Torrey Valley, just outside of Dubois and the Wyoming Game and Fish Department's Whiskey Basin Wildlife Habitat Management Area. This area provides crucial winter habitat for bighorn sheep, elk, and mule deer.
The Conservation Camp, renovated in 2018, is equipped with a state-of-the-art meeting/dining hall, lab and library, laundry room, boathouse, and over twenty cabins with plumbing and electricity.
Families of Camp Bighorn campers are invited to stay overnight with their camper in these cabins, sharing sit-down meals in the facility's dining hall and spending the week exploring Torrey Valley. This area is rich in scenic beauty and cultural significance for the Mountain Shoshone.
Camp Bighorn Registration Form 2023
Camp Bighorn 2023 Scholarship Application Form (Applications Due By May 15, 2023.)
Camp Bighorn 2023 Medical Form, Waiver, Photo Release
Camp Bighorn 2023 What to Bring List
2023 Camp Bighorn Cabins and Meal Plan
2023 Send a Kid to Camp Sponsorship Form
In 2019, the first Camp Bighorn was held at the Whiskey Mountain Conservation Camp near Dubois, Wyoming! The Center hosted 25 youths ages 9-12 years old from as far away as Alaska and as near as Dubois to participate in this fun, educational camp designed to inspire and educate youth about bighorn sheep and their habitat. From a trek to the top of Torrey Rim (everyone made it!), to looking at riparian macroinvertebrates in Torrey Creek, to an exploration of local ecosystems and habitat management, youth participants dove in deep to explore this place and home to the Whiskey Mountain herd of Rocky Mountain bighorn sheep.