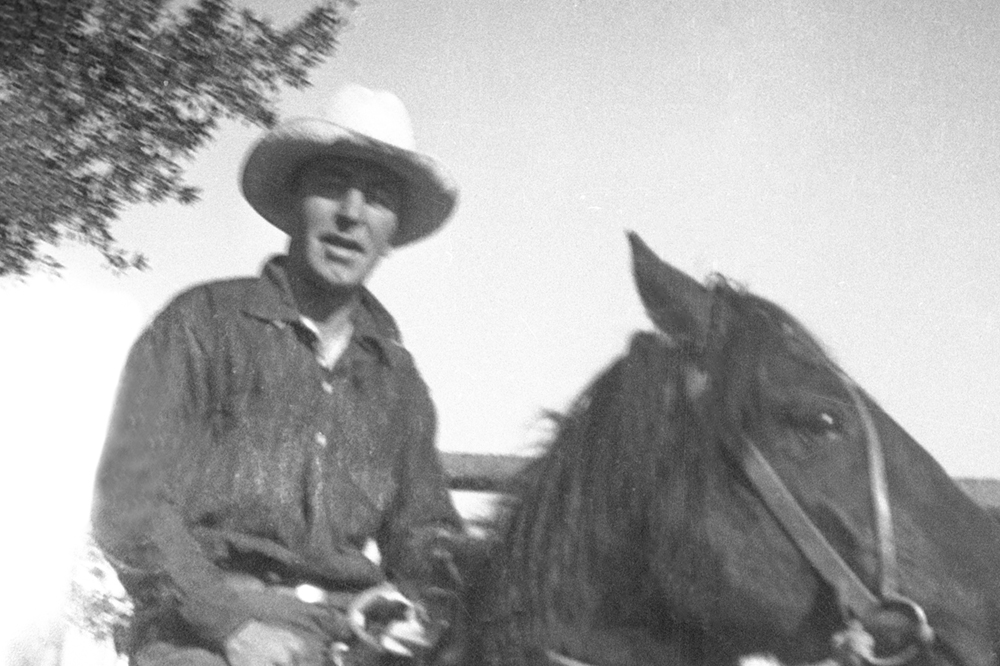 Memoirs of a Free Spirit, A  Story of Dubois Homesteader Now Sold at the National Bighorn Sheep Center
Recently, while visiting and working on the many different projects going on at Jack Anderson's Home on the Wind, we had a few visitors. It is not unusual to just drop by and say hello to your neighbor in Dubois, Wyoming after all. But much to our surprise, this was a lady in her 90s who was passing by and asked her son and his girlfriend to turn down the driveway. 
Belle Epperson was so excited to see and talk to us. She had a lot of stories to tell about her own time as a young girl living with her mother on Jack's ranch in the 1940s, and later as a caretaker of the Schwinn property and the Blue Holes. Those days on the Wind River were some of the best times in her life, she says. Belle graduated from Dubois High School in 1944 with only 7 people in her class and moved to Riverton in 1946, having married at 18 years old. 
Belle's mother, Blanche Morris and Jack were friends in their teens in and around 1912-1914. Kids who grew up on family farms. Belle's stories of Blanche and Jack as childhood friends mirrored some of the same early life stories that Jack describes in his book Memoirs of a Free Spirit. While Blanche's family lived in Bellevue, Iowa, nothing stopped kids in those days from crossing the Mississippi River to Hanover or vice versa to hang out with each other. They would go sledding in the winter and berry picking in the summer, and these rural farm families would get to know each other well. 
 These early stories were just the start of a life of adventure for Jack Anderson. In his book Memoirs of a Free Spirit, Jack sets out, at just 14 years old, on an open-minded-with-WOW!-factor journey which would eventually land him more permanently in Dubois around 1919. Leading up until then, Jack refused to stay in one place for long, taking on nearly any job to survive! One must laugh at the way Jack describes his experience as a boat hand on a stern wheeler steam tugboat (turned logging pirate ship) on the Mississippi. The jokes he and others played on friends and strangers and train hopping would land any of us in legal trouble today. Even Jack's experiences in World War I, from training as a motorcycle mechanic, to serving in the 148th Field Artillery in the motorcycle brigade near Verdun, France, leads him back to Lander, Wyoming — via Leonard Young who Jack saved from the trenches overseas. There is so much in between these tales you must read! 
In Memoirs of a Free Spirit, Jack tells his story just as he would speak to you, with a bold voice and dry sense of humor and in his own special vernacular. Each chapter unfolds quickly. You can hear his voice telling you, "That's not all! You'd better keep going." He makes you want to read more, knowing that another unexpected scenario is just around the corner. This book is a fun and quick read. 
Originally self-published by Jack in 1980 and with few copies remaining, his grandchildren decided it was time for a 2nd edition of Memoirs of a Free Spirit. The new edition now includes a comprehensive Addendum of photos and descriptions — parents and siblings; hunting and WWII memorabilia, poems, Jack's sourdough pancake recipe, personal memoirs of Jack by current family members, and a Reference section of people and businesses with whom Jack had close association in and around in Dubois. 
Many years later, Jack and Blanche's deep bond as kids would bring them together again, this time in Dubois, with Belle, during World War I years when many had left the area to work in defense plants in California or to serve. After the war they parted once more, but remained friends. This period in Jack's life is not accounted for in his book, nor is his family life with my grandmother Lucile and their children in the 1920s to early 1930s. There are just as many fantastic, adventurous, and heart-breaking stories in these chapters that could easily be a sequel to Memoirs of a Free Spirit. 
You will really enjoy Jack's book. How far we've come! Or have we? 
Dana Cheatham Scoby
Editor Jack Anderson's granddaughter
danascoby@gmail.com 
Summer hours are 10am-4pm, 7 days a week
Have you heard about our Wind River Photographers Retreat? Interested in expanding your photography skills? This retreat could be for you! Learn more here, and register before it's too late! This retreat will be intensely educational and inspire the artist's soul looking for new inspiration.
The NBSC is now a Wyoming state hunting and fishing License Selling Agent, so come on in to the Center and buy your hunting and fishing license from us!
Past event recordings can be found under the Events page. Check here for a detailed list of upcoming Summer programs and events.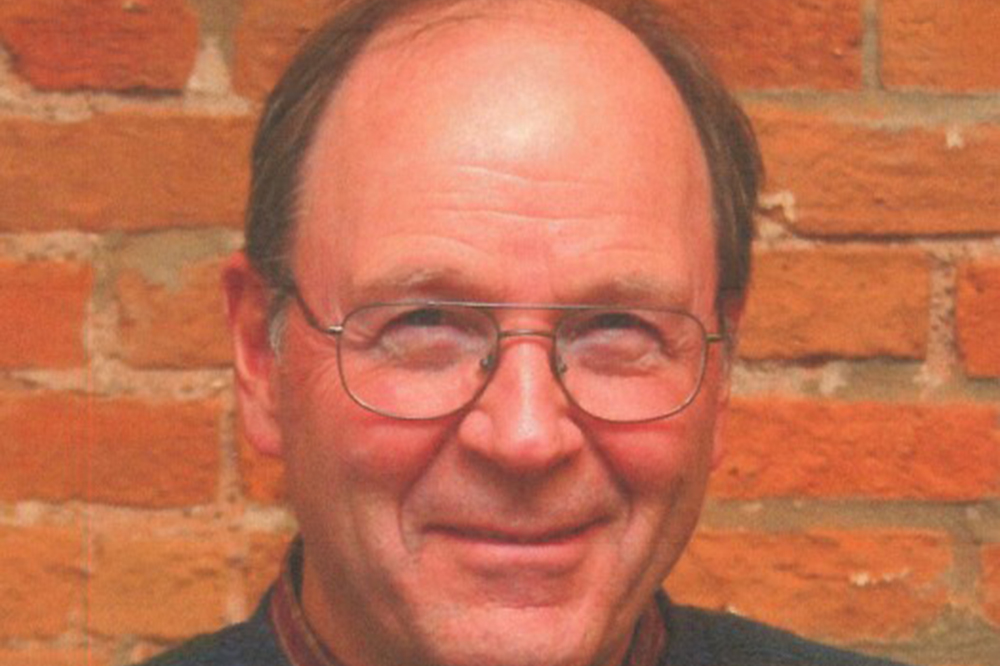 Gary Duane Long, 77, of Cheyenne, Wyoming died on June 23, 2021 after accelerated advancement of cancer, for which he had been receiving treatment for many years. He died quietly and with dignity at home, surrounded by the love of his family. Memorial services will take place at a date to be determined and cremation has taken place.
Gary was born on October 10, 1943 in Denver, Colorado to Alice (Straight) and Elmer Long, who along with his elder brother, Gale Long, predeceased him. He is survived by Mary-Dell (Clark) Long, his wife of nearly 52 years; his sister, Barbara (Harry) Burback of Sioux Falls, SD; his children, Alicia (Erik) Larson of Tucson, AZ and Brooke Long of Portland, OR; his grandchildren, Lillian Long and Sadie Larson; step-granddaughter, Rainbeau Coward; and many nieces and nephews.
Gary was raised in Casper, Wyoming. He attended Garfield Elementary, Dean Morgan Junior High, and Natrona County High School (Class of 1961). He graduated from Casper College and began classes at the University of Wyoming. Gary was drafted into the United States Army in 1966 after a winter ski season carried more appeal than final exams. Fortune took him to Stuttgart, Germany where he honed an already keen interest in mountaineering, climbing, skiing, and exploring western Europe. After his honorable discharge, he returned to the University of Wyoming in the fall of 1968. He and Mary-Dell met soon after and were married on August 30, 1969. Gary earned a degree in Geography and Recreation and in 1974 accepted a position as an Outdoor Recreation Planner with the Bureau of Land Management. During his 33-year career with the Bureau, he worked in field offices in Rawlins, Casper, and Lander, Wyoming, the district office in Anchorage, Alaska, and the Wyoming State office in Cheyenne. The passion of his working life was to facilitate open and appropriate recreation access to public lands for users of every pursuit. He delighted in his involvement in the establishment of the National Historic Trails Interpretive Center in Casper and the National Bighorn Sheep Center in Dubois, the Martin's Cove Mormon Trail Site, his work with the rock-climbing community in Lander, close partnership with the National Outdoor Leadership School in Lander that led to his certification as a Leave No Trace instructor, and countless other investments in the conservation and preservation of outdoor recreation in Wyoming and the western United States. Following his retirement from the BLM in 2007, he worked as a visual resource management consultant involved in mitigating the impact of gas exploration in western Wyoming and Colorado.
Far from being a man devoted only to his work, Gary had an eclectic range of hobbies throughout his life. He began climbing and mountaineering in the early 1960s, a passion he carried well into his seventies and which he passed along to his children and grandchildren. He stood atop the summits of high places on three continents, including Mont Blanc, Monte Rosa, and the Matterhorn in the European Alps; Nevado Chinchey in Peru; Shiprock in New Mexico; and major summits in the Tetons, Wind Rivers, and Big Horns. He treasured opportunities to backpack in the Wind River Range and the deserts of Utah. He joined the Running of the Bulls in Pamplona, Spain in 1967. In the 1970s and 80s, he discovered the lore of the Mountain Man and participated in many fur rendezvous reenactment festivals. Gary was a dedicated fly fisherman, always eager to hike through deep brush to cast a line into some promising hole. He hunted elk with friends in the Wind River Range every October for many years. His experiences working with the LDS Church led to interest an in the Mormon handcart period of westward migration and authorship of the book, "The Journey of the James G. Willie Handcart Company, 1856." He built fine hardwood furniture and crafted beautiful and functional stoneware pottery pieces and renovated or built every home he and his family occupied. Gary and Mary-Dell enjoyed domestic and international travel.  In recent years, they made several trips to Ireland, Scotland and England. Above all, he remained a true kid at heart and never quit playing with cars, and through the years crafted classic Ford vehicles of the 1920s, '30s and '40s into beautiful street rods. He was a member of the Southern California Timing Association and served as a safety inspector at Speed Week at the Bonneville Salt Flats for many years. His friendships with folks from each of these varied circles remain vital and important for our entire family.
More than anything in his fascinating life, Gary loved and cherished his family. His love for us and for his many friends will buoy our spirits in this sad time. We would like to extend heartfelt appreciation to the medical community in Cheyenne for the wonderful care Gary received over these nearly ten years of cancer care, as well as the staff of CRMC/Davis Hospice.
In lieu of flowers, Gary's family asks that donations be made to Grand Staircase Escalante Partners, the National Historic Trails Interpretive Center, or the National Bighorn Sheep Center, and that you all take a moment to appreciate the majesty of America's Public Lands.
Services are entrusted to Schrader, Aragon and Jacoby Funeral Home, 2222 Russell Avenue, Cheyenne, Wyoming 82001.  Condolences may be offered to the family on-line at www.schardercares.com.